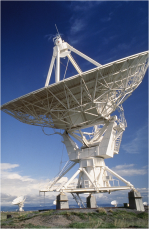 So happy to get Uverse. Lots of channels with lots of bells and whistles not to mention a screaming fast internet connection. The guys installing the system were a hoot and we had the opportunity to talk while we were waiting for everything to sync-up. One of the guys was a trainee and I naturally wanted to know everything he went through to get his job. It was very insightful.
Of the 2,500 applicants, 17 were selected. That is not a typo.  There were 2,500 applicants.  Of the 17 trainees in the class about half of them knew someone at Uverse. On the surface of things that would be a testament to networking, but not entirely. How many people knew someone at Uverse, but did not get the interview or if they got the interview did not get the job? We will never know. Out of respect for their privacy I am not going to mention their real names , so if the Lead's name was "Larry" and the "Trainee's" name was "Tom" what did Tom do before getting the job at Uverse? He had worked as a plumber.
While I am not one to determine what would qualify someone to install high tech equipment, I would venture that his inside connection helped to pull him out of the stack for a critical review. He was pretty much able to confirm this. He said, "With 2,500 applicants who has time to scour all of those resumes? If the company can get a testimonial as to character and technical aptitude, why wouldn't they want to save themselves time and money?" It certainly made sense. Tom had no criminal record and was drug free. He was professional, polite, knowledgeable, earnest and had all of the qualities one would want a technician to have when having their high tech equipment installed. Another insight?  Tom was living in another state when he interviewed for the Uverse job. He said, "You have to be willing to go where the work is."
What about the other half of the applicants who knew no one at Uverse, but were able to get the job? Again, this leaves a lot of room for speculation but without knowing anybody on the inside I think it is safe to say – whatever their credentials – they were able to make the credentials they did have shine. I asked Larry about his experience in the hiring process. Larry also had a contact on the inside when he was hired. He was able to tell me that about half of the people in his training class of 25 knew someone who was already working at Uverse.
The crux of my message is networking is very helpful, but it is not the begin and end all to getting a job. If you do not know anyone on the inside, you can still get a job. While JobTabs Job Search & Resume is geared primarily at professionals, there are insightful lessons to be learned from Larry and Tom's job search experience.
John Coffey is the President of JobTabs, LLC.  Through JobTabs Job Search & Resume, thousands of job seekers have taken control of their destiny in finding new and fulfilling careers.  JobTabs Job Search & Resume motivates job seekers by making the job search easier by a huge order of magnitude.  John Coffey can be reached via his website at JobTabs Job Search & Resume, by email via jpcoffey at jobtabs.com, and by phone at 404-255-0248.